Save time and energy with this editable Canva workbook template.
Want to design a professional, beautifully creative workbook that's perfect for your audience but have no idea where to start?
Save time.
Save money.
Save the headache of trying to design.
Here's your answer: a beautifully designed, done-for-you workbook template that's fully editable in Canva!
The basic structure of a workbook is already designed for you! Just personalize it with your brand colors, fonts, and add in your content. Move elements, charts, or sections around to fit your needs and before you know it you have an amazing product, content upgrade, or resource for your e-course.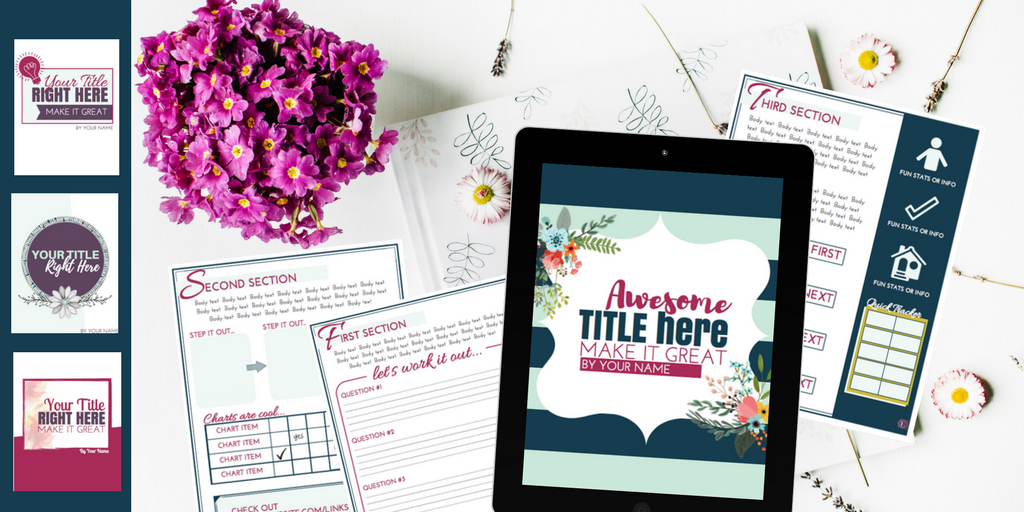 INTRODUCING.
Editable Canva Workbook Template
WHAT'S INSIDE:
Instruction page
4 cover choices
Introduction section
Spots for questions and lines for writing
Checklists and other actionable designs
Pages dedicated to daily items
Calendar pages
11+ unique workbook elements
Extra pages with tips and design elements
Fully editable in Canva
WHAT YOU'RE GETTING:
4 COVER CHOICES
Everyones style is different, I totally get that! There are 4 different cover styles to choose from
WORKBOOK SECTIONS DONE
The basic workbook sections are already incorporated in the layout. You just need to add your content and move some elements around
EDITABLE IN CANVA
Template is easily editable in Canva. After purchase, I will send you an invite to edit the template. Make a copy and go from there!
Save time, frustration, and money creating a product that you can use to grow your list OR your income!
---
I know your short on time-- these templates are meant to jumpstart the design process saving you a TON of time.
Most of the work is already done for you.
Designed specifically for bloggers.
Designed to convert.
It's a jumping off point. You just need to fill in your brilliant content and change the colors to match your brand.
Simple as that.
Just ask Lizann who says, "I love your templates and your Canva tutorials. Images and design were one of the weaknesses that held me back from blogging at first, but your models were easy to adapt to my brand so I could create a great new deployment guide for military spouses!"
Or Amanda who says, "When it comes to making graphics the hardest part for me is starting with a blank page. Kara's templates are a life saver. They give you a starting point to jump off from. And then once I get started the ideas start flowing and I create beautiful products I could have only dreamed about."
Are you ready?
Let's jump in!