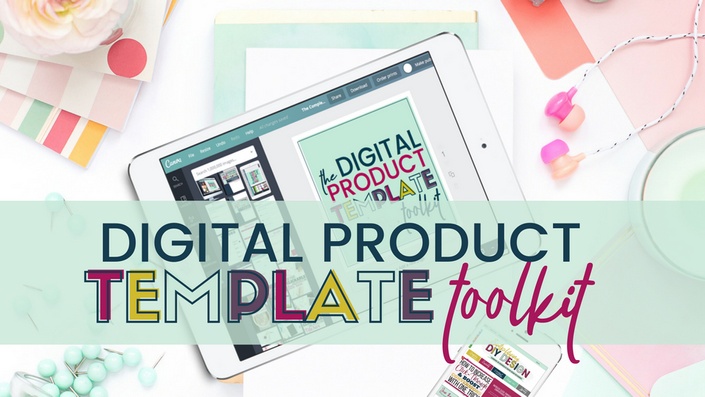 Product Design Template Toolkit
Every Template You'll Need To Grow Your List and Create Products!
Watch Promo
Here's the thing.
Without a killer lead magnet, it's going to be hard to grow that list.
Without a product, it's going to be even harder to make money.
It takes a ton of time to grow a blog.
If you want ad revenue you need the pageviews (a lot of them)
If you want the sponsored opportunities you need the engaged following, and again-- the pageviews!
My first attempt of blogging was a whirlwind of frustration. Chasing pageviews just so I could make a few cents. Emailing brands just to hear "no" over and over.
I tried-- and failed-- at affiliate marketing, and I was burnt out.
My business was not going the way I thought it was going to go. Pinterest made blogging seem to easy! 🤷‍♀️
So when I started Simplifying DIY Design, I knew it was going to be different. I was going to focus on the things I had control over. I was going to make this happen for myself.
I was going to grow my email list as fast as humanly possible and as soon as I hit 1k subscribers I was going to launch my first product.
I had a plan.
I had the determination.
Since I had done this before, I figured it would be the same old story of fighting for every single subscriber. I set up a tripwire right away so that I at least had a chance of making money while I grew my list.
My email list hit 1k before my 4th month and it was at 2k by my 6th month when I launched my first digital product (which earned $10,943 in 7 days). I had made over $20k with my 6 month old blog.
Because I had the strategy.
Because I had the lead magnets and the products.
I was actually starting to hit those crazy stretch goals that I was so afraid to say outloud.
And you can too!
You just need the right tools. And I get it, design is hard.
You got into blogging because you love to write. You don't have a graphic design background and that's okay. You don't need to be a graphic designer (or pay a graphic designer) to make your own lead magnets and products. Here's what you need:
INTRODUCING.
The Digital Product Template Toolkit
THE blogging hack for creating those blog-growing-money-making products while keeping your sanity.
WHAT'S INSIDE:
Fully editable Canva templates: All the templates you need to design killer lead magnets, products, and e-courses to start making money online right now!
Video tutorials: Step by step tutorials for each template to walk you through everything you need to know about making these work for your site
The Guide: Sure you've got the templates, but what about the strategy? Here's the strategy I used to automate my funnel and start making money right away.
EXACTLY WHAT YOU'RE GETTING:
::ALL THE TEMPLATES::
Holiday gift guide template (5 total pages)
Ebook template (5 cover styles, 10 total pages)
3 Styles of slide decks (13 total slides)
14 Worksheets
10 Pages of cut out card templates
8 Chart templates
4 Calendar templates
6 Daily planning sheets
7 Checklists
4 Styles of Guide/Tutorial template (4 cover styles, 8 total pages)
6 Inspiration art templates
Designed in a variety of styles
(Yep, that's 91 total pages of templates you can use to make your own lead magnets and digital products!)
Check out our promo video at the top of this page for a sneak peek of the designs!
THE TUTORIALS:
You've got the templates. Now what? Don't worry, I'm not gonna drop you just like that!
I want to show you exactly how can you make each one of these templates match your brand perfectly. Afterall, I'm a huge fan of brand cohesiveness!
So I'm going to walk you through it. Most of them are self explanatory, but others you may want that extra help with. Either way, I want you to have ALL the tools you need to make this work for you.
This is it… it's time to make this happen for you.
THE GUIDE:
Sweet!
You've got the blog..
Your lead magnet is designed, your product is created and it is stunning.
But now what? What's the strategy behind actually getting these designs to grow your blog?
How can you implement these designs in a way that is going to make you money on autopilot?
I don't expect you to figure it out for yourself. Who's got time for that?
That's like assuming you actually have time to drink your coffee while it's still hot.
Yeah right. 🤷‍♀️
Don't worry. I got you.
I know your short on time-- these templates are meant to jumpstart the design process saving you a TON of time.
Most of the work is already done for you.
Designed specifically for bloggers.
Designed to convert.
It's a jumping off point. You just need to fill in your brilliant content and change the colors to match your brand.
Simple as that.
Just ask Lizann who says, "I love your templates and your Canva tutorials. Images and design were one of the weaknesses that held me back from blogging at first, but your models were easy to adapt to my brand so I could create a great new deployment guide for military spouses!"
Or Amanda who says, "When it comes to making graphics the hardest part for me is starting with a blank page. Kara's templates are a life saver. They give you a starting point to jump off from. And then once I get started the ideas start flowing and I create beautiful products I could have only dreamed about."
Are you ready?
Let's jump in!
Your Instructor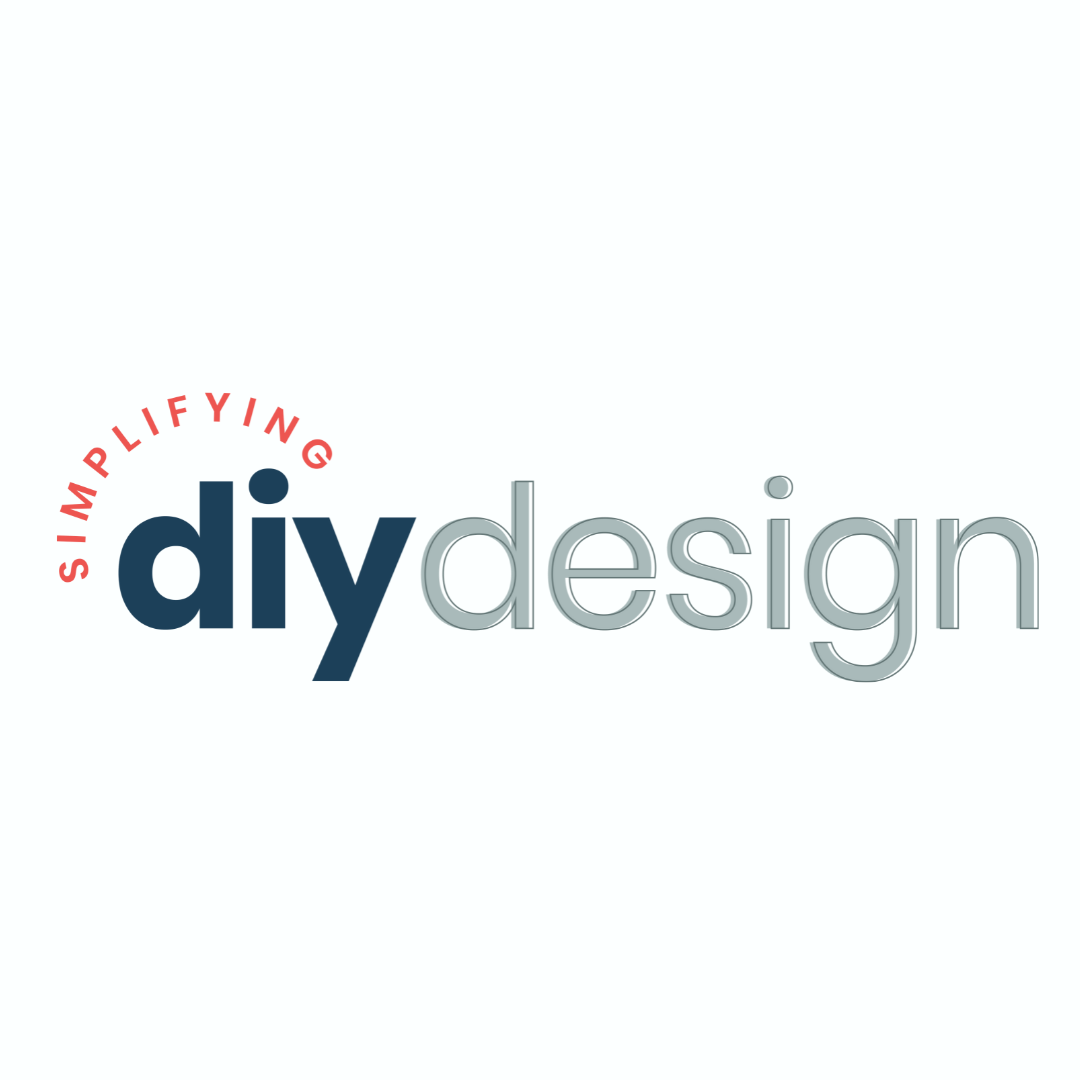 Welcome! We are here to help you and your blog's brand stand out online. Giving you awe-inspiring designs that jump right off the page, without you needing to be or hire a graphic designer. Because when you stand out and get noticed, you get more traffic. You grow your list. You make more money!
Frequently Asked Questions
CAN I USE THIS TO MAKE PAID PRODUCTS?
Yes! You can use this toolkit to make free and paid products. However, please don't resell or give away the actual templates.
ARE ALL THE CANVA ELEMENTS USED IN THE TEMPLATES FREE?
I have chosen to include some premium elements in my templates for design purposes, which means once you complete your design, you may need to pay Canva a few dollars. These elements may or may not be free for you based on whether or not you have Canva for Work. They can also be switched out very easily for free elements if you chose or you can swap them out with your own clipart or graphics (I like to buy bundles or collect the free clipart on Creative Market and Design Bundles!)
HOW DO I GET MY TEMPLATE?
I have this explained in a LOT of detail in our support videos which you will have access to once you purchase the toolkit. Essentially, you will be provided a direct link to the Canva templates. Once you click the link, Canva will open and you will make a copy of the templates. This will make a copy of the template to your account which you will then be able to edit and adjust to match your brand.
CAN I LET MY VA USE THIS TEMPLATE?
Yep! Your VA can use them, but please ensure they are only using them to make products for you.
I'M A TOTAL NEWBIE IN CANVA, HOW HARD IS THIS TO EDIT?
I wouldn't say they are super hard to edit, however manipulating the layout and elements does take some getting used to. For each of the templates included in this toolkit, I have created support videos to help you learn exactly how to open and edit them in the best, most time-efficient way!
HOW LONG WILL I HAVE ACCESS TO THE TEMPLATES?
Forever! You will always have access to this teachable school once purchased PLUS you'll get access to any future added templates and updates!